Welcome to K.G Air Septic Tank Cleaning Services...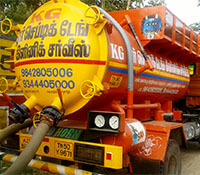 We offer septic tank cleaning service in and around Salem using modernized, service is available for Houses, Apartments, Commercial Complexes, Schools, College, Hospitals, Hotels, Marriage Halls, Dyeing Units, Construction Site Labour Colonies and Industries.
We are the pioneers in Sewage Cleaning Lorry Service. We undertake cleaning and desilting the domestic and industrial sewage wastes.
We started our journey way back from 1984 in Salem. We have established our services in and around Salem District and some other major cities. Today, after 20 years, we can state that our firm is unequaled in its service.
Now we are introducing our Septic Tank Cleaning Service with latest technology Air Compressor Lorry for cleaning sewage and sludge completely and hygienically.
We clean up where no one else do and remove any hazardous waste, arrange equipment and rid of everything safely and efficiently. We provide cleaning services at an affordable price.
Services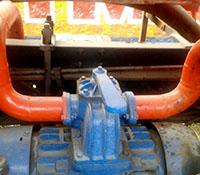 At K.G Air Septic Tank cleaning services we ensure a team to work around your needs, re-scheduling at short notice, meeting your expectations. With our Experience, Flexibility and Hardworking crew you can rely on K.G Cleaning Service to provide the deepest clean.
Read More